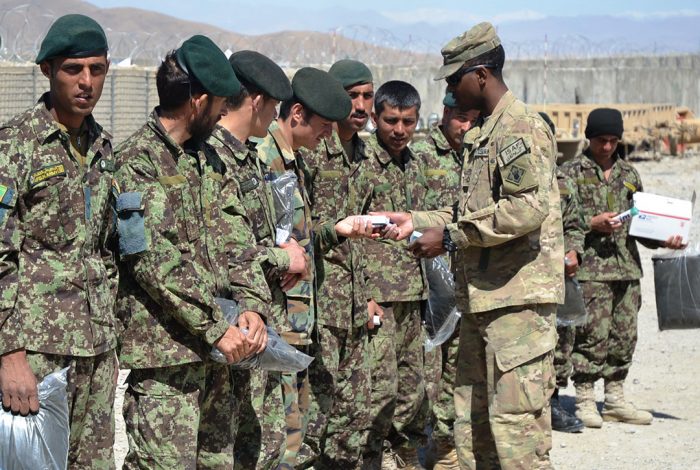 Afghan National Army soldiers receive care packages from a US Army chaplain's assistant at Camp Miawon, Logar Province, Afghanistan. Photo credit: US Army
Morale is so low in Afghanistan's armed forces that its soldiers — once expected to be a bulwark against the Taliban — have been stealing from and brutalizing US-paid local contractors.
The total value of property stolen has exceeded $780,000, and contractors have been held at gunpoint, beaten, "locked in containers for extended hours," and had their heads shaved, according to the March 2019 report of SIGAR, or the Special Inspector General for Afghanistan Reconstruction.
The report reviewed three US Army Corps of Engineers contracts worth about $1.1 billion. While no weapons or sensitive materials were reported to be among the equipment stolen (which ranged from tools to office supplies), almost 300 serious incident reports were filed between 2011 and 2013 alone, the SIGAR report noted.  REST OF STORY HERE