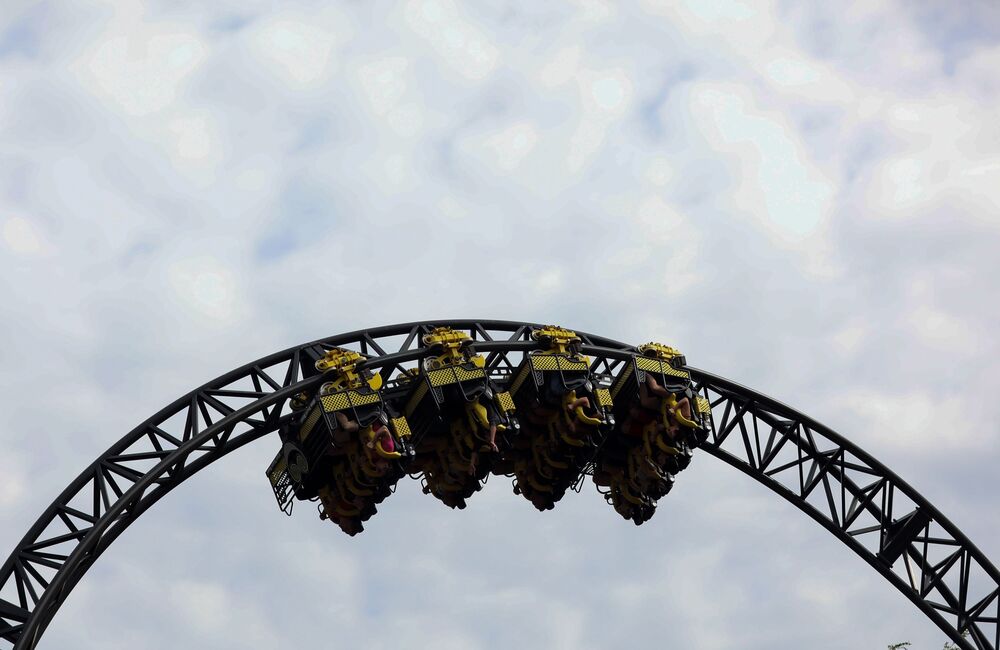 Brian Chappatta is a Bloomberg Opinion columnist covering
debt markets. He previously covered bonds for Bloomberg News. He is also
a CFA charterholder.

The U.S. Treasury yield curve just inverted for the first time in more than a decade.
It's a moment that the world's biggest bond market has been thinking about for the past 12 months. I wrote around
this time last year that Wall Street had come down with a case of
flattening fever, with six of the 11 analysts I surveyed saying that the
curve from two to 10 years would invert at least briefly by the end of
2019. That's not exactly what happened Monday, though that spread did
reach the lowest since 2007. Rather, the difference between three- and
five-year Treasury yields dropped below zero, marking the first portion
of the curve to invert in this cycle.
The First Inversion
After years of flattening, the yield difference between some Treasury notes falls below zero
Source: Bloomberg
The move didn't come out of nowhere. In fact, I wrote a week ago that the spread between short-term Treasury notes was racing toward inversion, and Bloomberg News's Katherine Greifeld and Emily Barrett noted the failed break below zero on Friday. Still, I wasn't necessarily expecting this day to come so soon. Rate strategists have long said that being close doesn't cut it when talking about an inverted yield curve and the well-known economic implications that come with it, namely that the spread between short- and long-term Treasury yields has dropped below zero ahead of each of the past seven recessions.  Read rest of story here